Nature runs through the veins of Cali Mykonos and water life will be an integral part of your days here. The Swimming Pool of Cali Mykonos is among the most impressive pools you will ever swim in and the beach is the spot where summer dreams come true.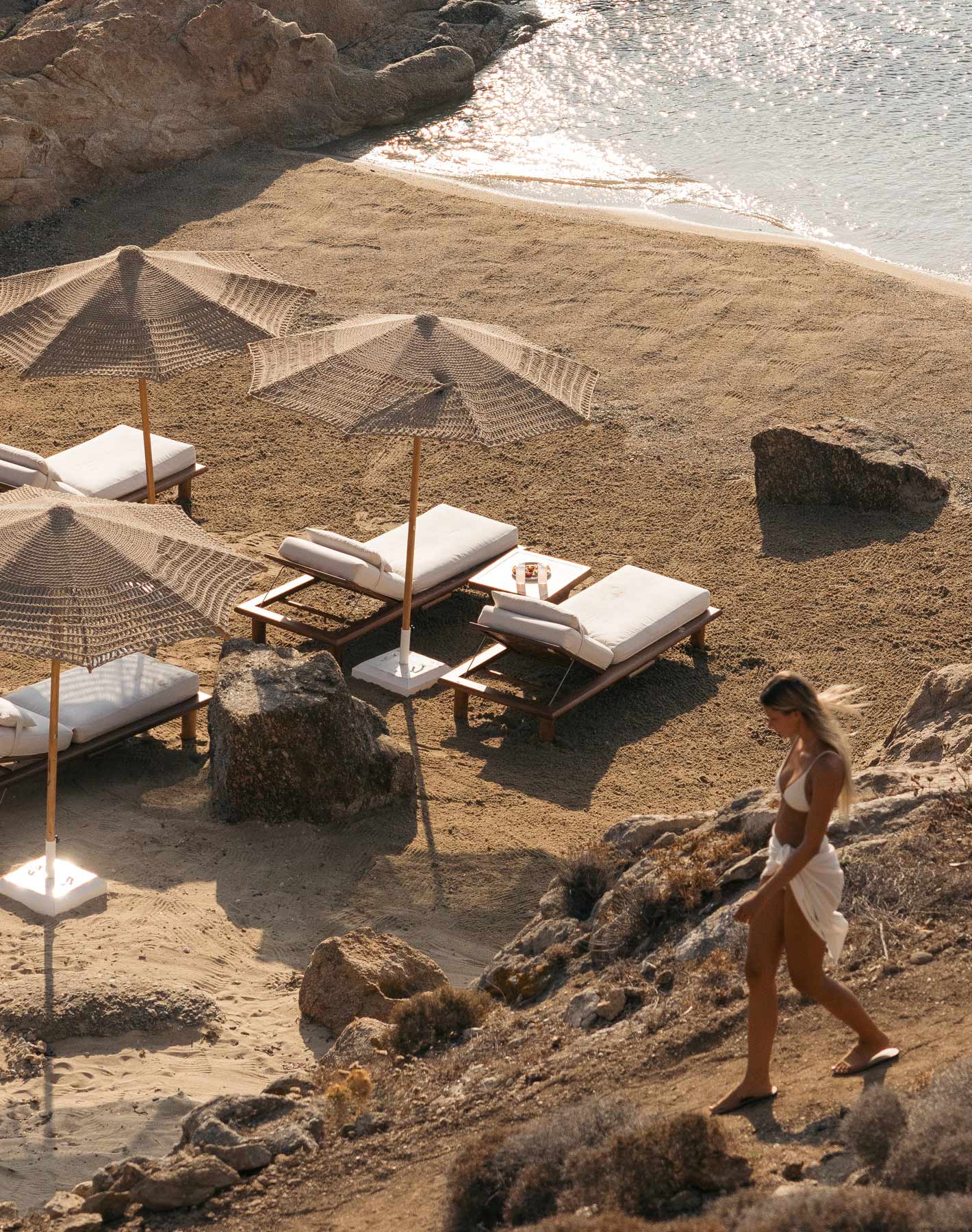 Dive into the crystalline waters of the Aegean Sea in all privacy and luxury at the hotel's beach. Guests are refreshed with delicious sips and treated to the tastiest leisurely bites from the beach bar. Let us spoil you by the sea.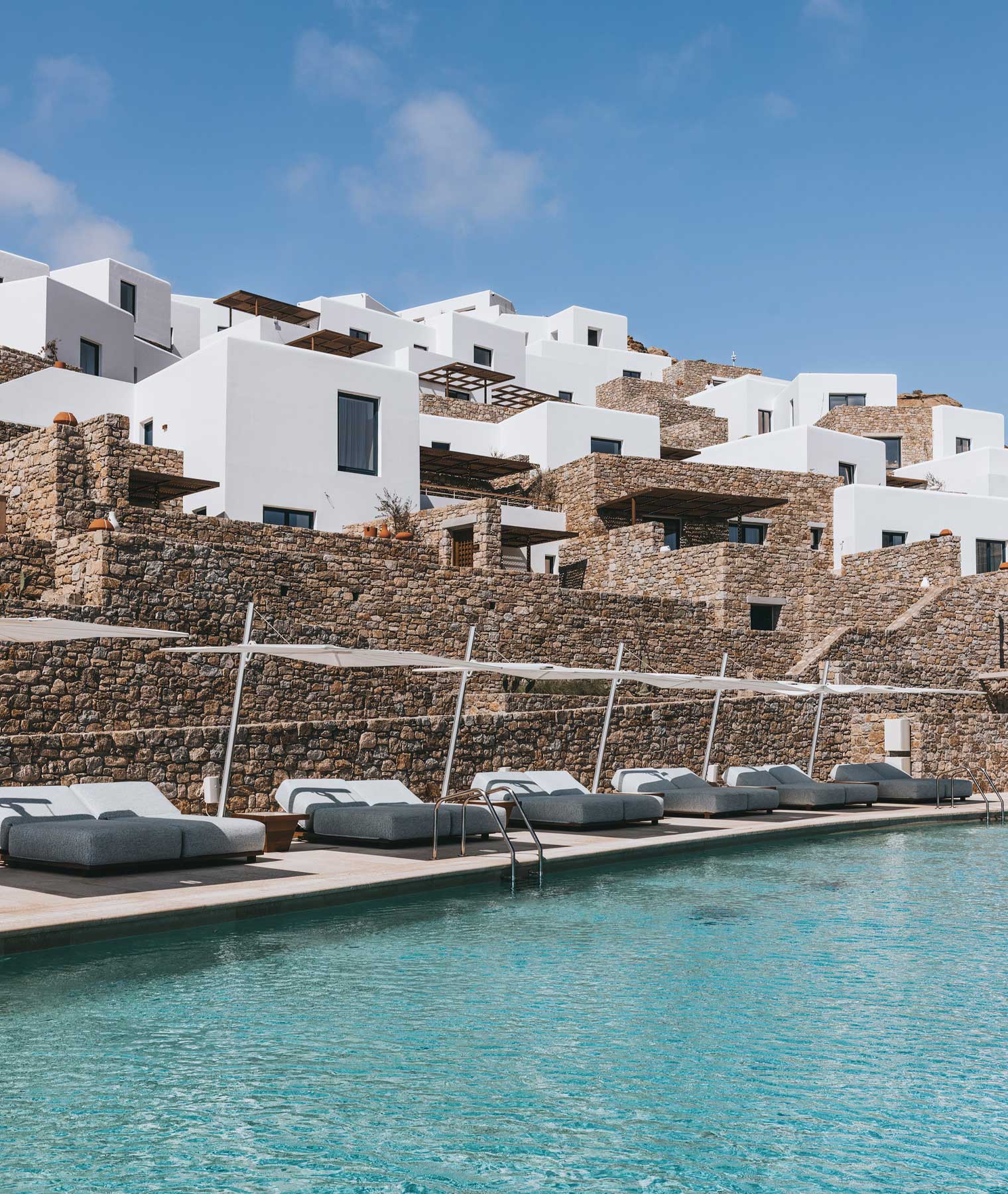 Hushed by serene surroundings, gleaming under the Aegean sun, the 130 m. infinity pool of Cali Mykonos is the place to relish slow life. The signature pool beautifully sets the tone in our elegant hotel; inspired by an ancient river stream that was discovered near the estate, it is an ode to nature and refreshing living. Sink lazily in a lounger and experience this enchanting setting for yourself.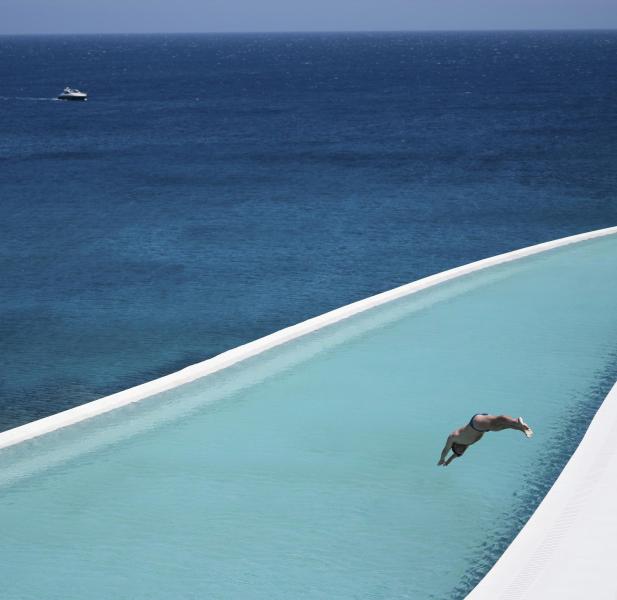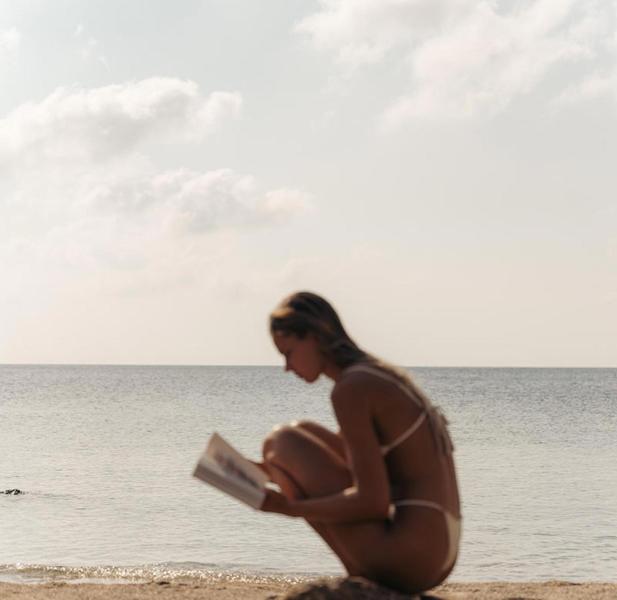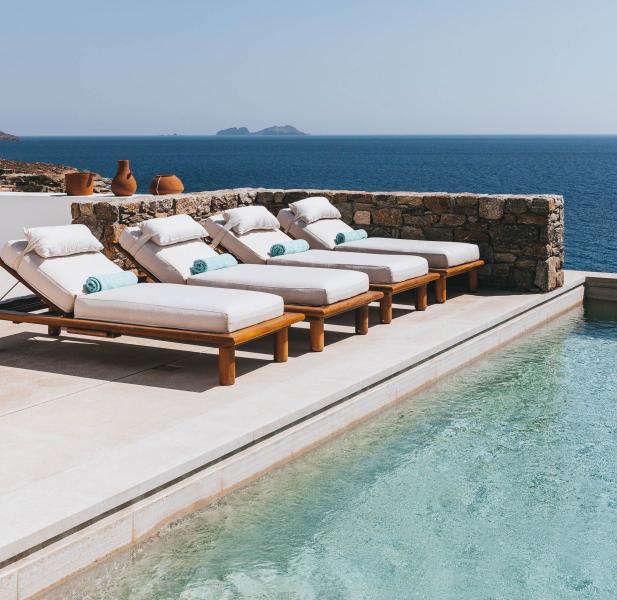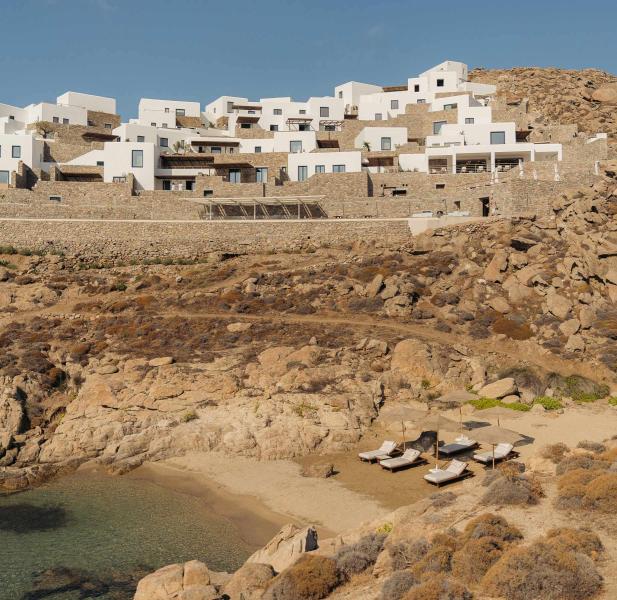 Prev
{[ modalShow]} / {[count]}
Next