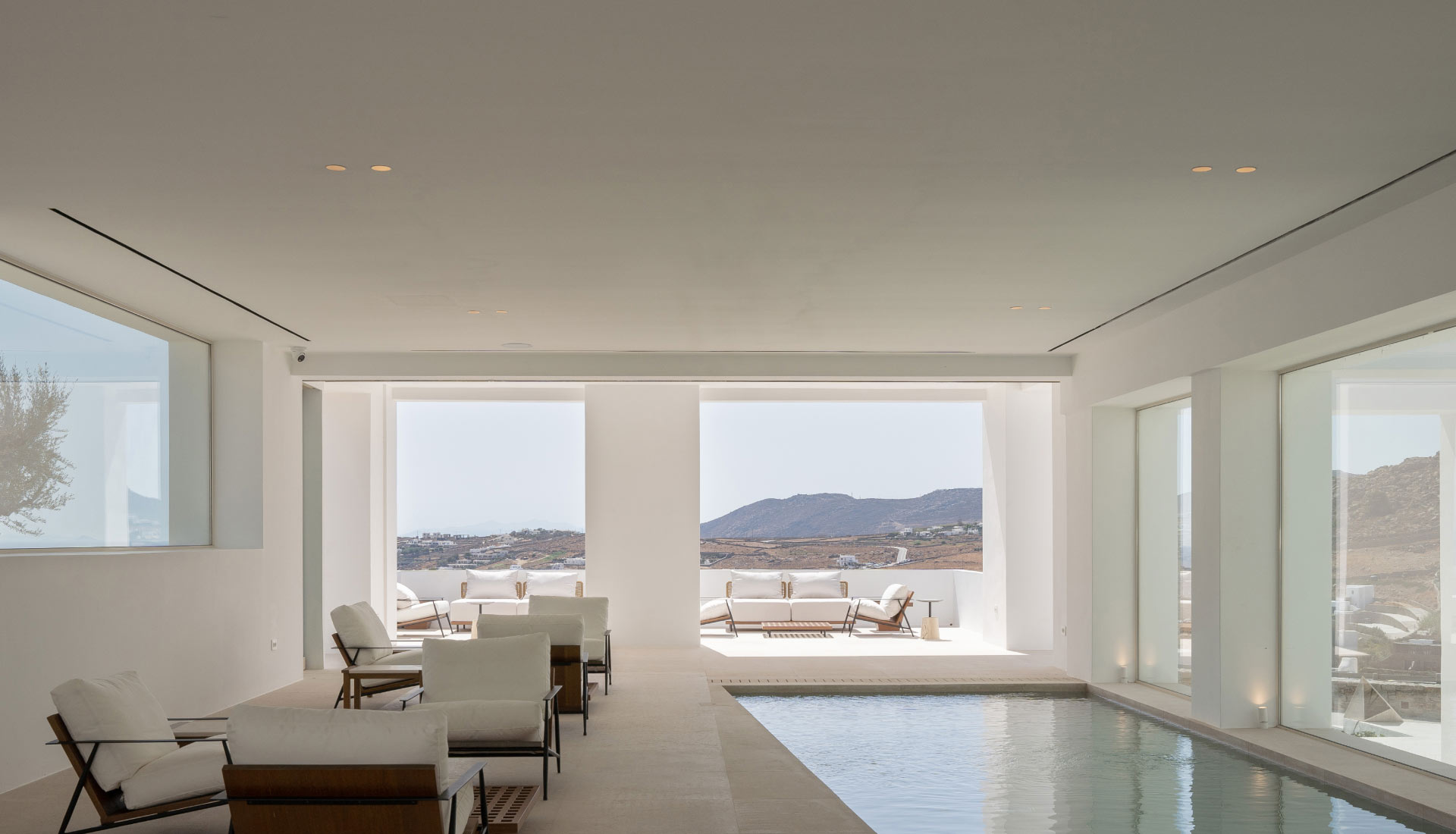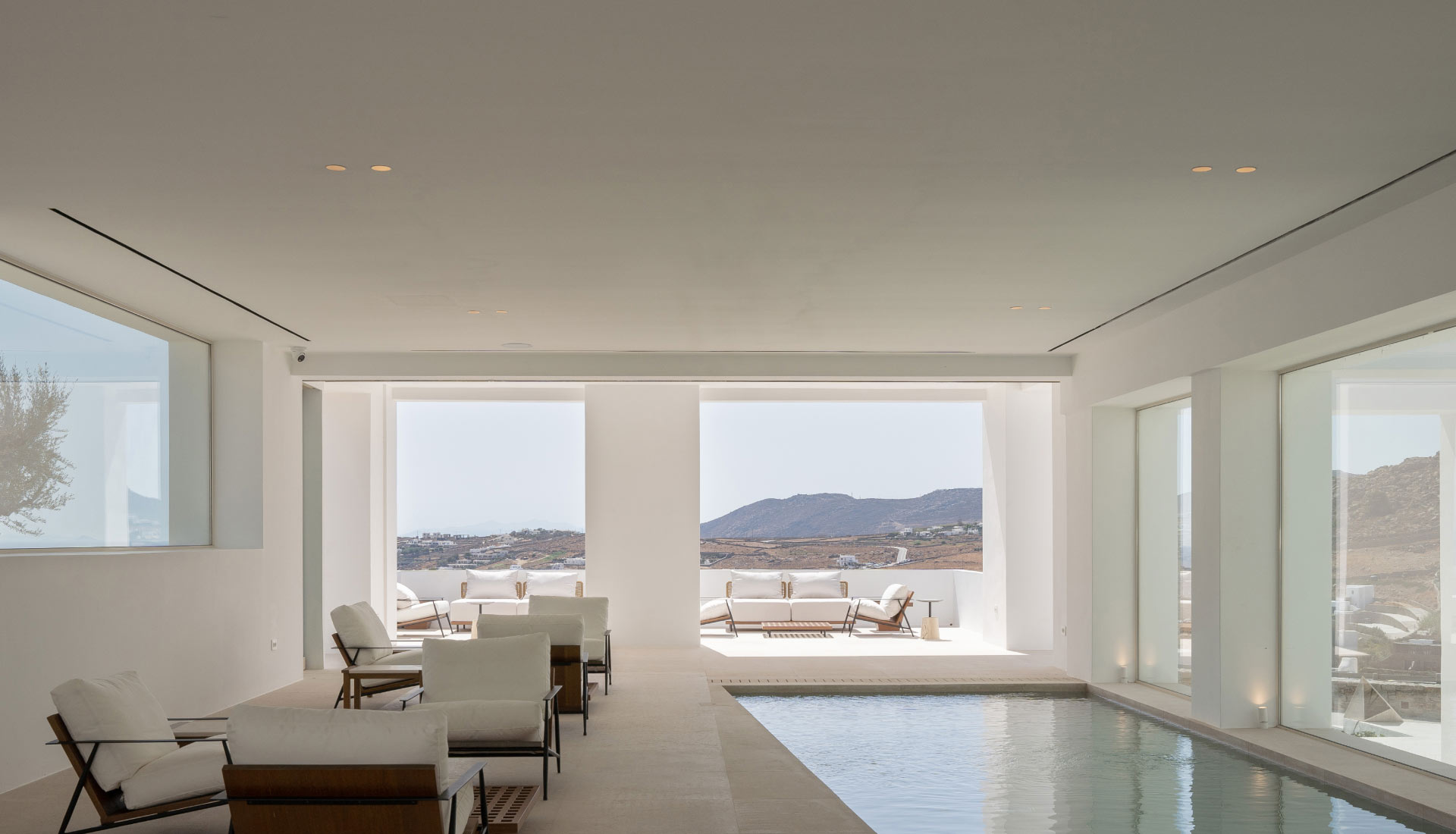 Agreement Between Customer and Mykonos Hospitality Group, LLC.
Thank you for choosing to book with Cali Mykonos. We hope you will enjoy your stay. These terms and conditions ("Terms & Conditions") apply to the websites (each a "Site") and all bookings of hotels via the reservation system of the hotel brands owned and licensed by Mykonos Hospitality Group, LLC, including, Cali Mykonos (collectively, "Cali Mykonos", "us", "we", and "our"). This shall include this website, calimykonos.com.
Your use of this Site is subject to these Terms & Conditions along with any specific terms and conditions set forth elsewhere within this Site (collectively, the "Terms & Conditions") and all applicable regulations and laws, including, but not limited to, those relating to trademark, copyright, and other intellectual property rights. Your submission of information on this Site is subject to Cali Mykonos' Privacy Policy which is hereby incorporated into these Terms & Conditions. The term "you" or "your" refers to the customer visiting and searching for accommodations or engaging in business activities with Cali Mykonos via the Site and/or booking a reservation through us on this Site, or through our customer service agents.
PLEASE READ THE TERMS & CONDITIONS CAREFULLY BEFORE OBTAINING OR USING ANY MATERIALS, PRODUCTS, SERVICES OR INFORMATION THROUGH THE SITE. BY ACCESSING THE SITE, YOU AGREE TO ACCEPT, WITHOUT LIMITATION, ALL OF THE TERMS & CONDITIONS. Furthermore, by accessing, browsing and using our Site and/or by completing a reservation, you acknowledge and agree to have read, understood and agreed to the terms and conditions set out below (including the Privacy Policy). Be sure to return to this page periodically to review the most current version of the Terms & Conditions. We reserve the right at any time, at our sole discretion, to change or otherwise modify the Terms & Conditions without prior notice, and your continued access or use of this Site signifies your acceptance of the updated or modified Terms & Conditions. Please exit the Site immediately if you do not accept these Terms & Conditions (as amended from time to time).
USE OF THE SITE
 
I. GENERAL
This Site is provided solely to assist customers in gathering travel information, determining the availability of lodging and travel-related products and services, making legitimate reservations, or otherwise transacting business with Cali Mykonos and for no other purposes.
The services of the Site are not intended for and should not be used by minors. You may only use the Site if you are at least 18 years of age and can form legally binding contracts under applicable law. Further, a contract concluded on this Site will be valid only if the other contracting party is an adult natural person, having the right to establish a contractual relation, or a registered legal entity having the right to establish a contractual relation as a legal entity. By using this website, the user accepts financial responsibility for all uses of this website by her/him and/or other persons using it under her/his responsibility. Additional terms and conditions may apply to reservations, transactions, purchases, activities, or uses that may occur on or through this Site. You agree to comply with these Terms & Conditions and any applicable additional terms and conditions.
 
II. CREDIT CARD INFORMATION
Payments for the services chosen and agreed on must be completed as displayed within this website and/or system. A valid credit card is required at booking time. A deposit upon making a reservation on the Site may be required. The credit card used at the time of booking must be presented by the guest together with positive identification upon check-in at the hotel property. An imprint or swipe of the card will be taken upon check-in.
Upon departure from the property, all fees for services rendered shall be payable by the guest and where necessary the credit card will be debited by the property for the fees. You will be responsible for updating any payment card information that you provide. The property shall debit the credit card for all cancellations, no shows or for any damages caused by the guest to the property howsoever arising. This transaction constitutes an electronic transaction and a binding agreement in terms of which the guest authorizes the property to debit the credit card as stated above and the guest's written signature shall not be required for authorization purposes. 
You acknowledge that Cali Mykonos may communicate this information to facilitate reservations or as requested by you, including through applications on any device that you use to interact with Cali Mykonos.
III. RESERVATIONS
All reservation rates are in the currency specified upon booking. The rates are subject to changes, currency fluctuations, the increase of VAT or of any other taxes. The valid rates for any service or accommodation booked are as published on the calimykonos.com website at the time of reservation.
You may only use the Site to make reservations or purchases for yourself and your invited guests or an individual for whom you have been authorized in advance to act. Unless you have obtained prior written permission from Cali Mykonos, you may not use the Site to make reservations or purchases for other purposes, including, but not limited to, commercial objectives of reselling rooms or reservations, advertising, marketing, posting, or otherwise distributing rooms, reservations, or availability (including without limitation on third-party web sites), making speculative, false, or fraudulent reservations, or reserving rooms in anticipation of demand.
When your booking reservation has been made, a confirmation will be sent to you via e-mail using the e-mail address that you supplied. Your booking will be completed when we acknowledge receipt of your booking request and deposit.

Due to limited lodging capacity, cancellations affect us significantly. Each rate booked at Cali Mykonos is subject to a Cancellation Policy. Failure to check in on the reserved arrival date will incur a penalty charge as detailed in the Cancellation Policy of the rate booked. We reserve the right to cancel or modify reservations without notice under the circumstances where it appears that a customer has provided an invalid credit card, engaged in fraudulent or inappropriate activity, or the reservation contains or resulted from a mistake or error. In addition, we also reserve the right to cancel or amend bookings without notice if they do not adhere to our Terms & Conditions. 

Reservation amendments such as travel dates, room type or any other changes on the already confirmed online booking must be coordinated and confirmed by Cali Mykonos' reservation department. Additional charges may apply. In the cases of the aforementioned reservation amendments, Cali Mykonos has no obligation to guarantee new or amended available bookings or best rates. Additional terms and conditions regarding your reservation or purchases may apply.
If as a consequence of Force Majeure, Cali Mykonos is obliged to curtail, alter or cancel a booking and/or any services agreed, the customer shall not be entitled to claim compensation for any loss arising as a consequence of the said curtailment, alteration or cancellation. The term "Force Majeure" includes but is not limited to acts of God, natural disaster, fire and any other destruction of any accommodation booked, riots, acts of civil or international war, natural disasters, global pandemics, fires, exercise of municipal, legislative, military or other authority, strikes, industrial action, or any other reason beyond the control of Cali Mykonos.
IV. LINKS TO THIRD PARTY WEBSITES
The Site may contain links to third party websites. Cali Mykonos does not control any third party website and is therefore not responsible for the content of any linked website. Cali Mykonos provides these links solely for your convenience. The inclusion of these links in no way indicates Cali Mykonos' endorsement, approval, or support of such site's content, products, services, or operators. We undertake no obligation to monitor or review any sites linked to or from the Site. Your use of any such site is subject to the terms and conditions of such sites and at your own risk and. We are not responsible for the practices, services, products, or content of third party sites.
V. ERRORS / MISTAKES
The Site may contain typographical, technical inaccuracies, or other errors in connection with information displayed on the Site, including, but not limited to, fees, rates, or availability applicable to your transaction. Cali Mykonos assumes no responsibility or liability for such inaccuracies, errors, or omissions. Cali Mykonos reserves the right not to honor reservations or information affected by such inaccuracies, errors, or omissions. Cali Mykonos reserves the right to make corrections, changes, cancellations, and/or improvements to such information or reservations based on such information, at any time, including after a reservation is confirmed.
VI. MISCOMMUNICATIONS 
Cali Mykonos assumes no responsibility or liability for communication errors, difficulties, failures, or other malfunctions or lost, stolen, or misdirected transmissions, transactions, entries, or messages on or in connection with the Site. Cali Mykonos is not responsible for any incorrect information associated with any transmission or transaction to or on the Site regardless of whether such incident is the result of system error, user error, or human error.
VII. PROHIBITED USES
Any commercial use of this Site is strictly prohibited unless you have obtained express prior written consent from Cali Mykonos. You may not use this Site to post or transmit any unlawful, threatening, libelous, infringing, defamatory, indecent, inflammatory, obscene, pornographic or profane material or any material that could constitute or encourage conduct that would be considered a criminal offense, give rise to civil liability, or otherwise violate any law, or for any other purpose that is unlawful or prohibited by these Terms & Conditions. You agree that you will not (a) interfere or disrupt the Site or (b) use, place, or distribute any viruses, and/or other computer programming routines that damage, disrupt, intercept, or harm (or intend to do any of the preceding) the Site, including the underlying hardware, software, systems, and any users of the Site or their devices. Cali Mykonos will fully cooperate with any law enforcement authorities or court order requesting or directing Cali Mykonos to disclose the identity of anyone posting any such information or materials.
VIII. USE OF PERSONAL INFORMATION AND DATA
You agree that Cali Mykonos will store in its servers and process your personal information (including any sensitive personal information) in order to provide you with high quality Services, communicate with you and for marketing, statutory and accounting purposes. We will keep your personal information and data, secured and protected by employing high standard security measures.  For more information, please refer to our Privacy Policy.
IX. INTELLECTUAL PROPERTY
Cali Mykonos reserves all copyright, trademark and any other intellectual property rights in any materials or content that is part of the Site and the services provided to you. You are strictly prohibited from copying or distributing or making public any such materials or content except for your own personal non-commercial use. Cali Mykonos reserves the right to take such legal action as may be appropriate to stop or prevent infringement of such rights.
GENERAL TERMS

I. ACCESS
In addition to any other rights or remedies available to Cali Mykonos, Cali Mykonos may, without any liability whatsoever, at its sole discretion restrict or terminate your access or use of this Site at any time and without notice.
II. LIMITATION OF LIABILITY
TO THE FULLEST EXTENT PERMITTED BY LAW, CALI MYKONOS, ITS OFFICERS, DIRECTORS, EMPLOYEES, AGENTS AND ASSIGNS, HEREBY DISCLAIM ALL LIABILITY FOR ANY LOSS, COST OR DAMAGE (DIRECT, INDIRECT, CONSEQUENTIAL, OR OTHERWISE) SUFFERED BY YOU AS A RESULT OF YOUR USE OF THE SITE OR FROM ANY COMPUTER VIRUS TRANSMITTED THROUGH THE SITE, OR OTHER SITES ACCESSED FROM THE SITE, WHETHER SUCH LOSS, COST OR DAMAGE ARISES FROM OUR NEGLIGENCE OR OTHERWISE AND EVEN IF WE ARE EXPRESSLY INFORMED OF THE POSSIBILITY OF SUCH LOSS OR DAMAGE. IN NO EVENT SHALL OUR TOTAL LIABILITY TO YOU FOR ALL DAMAGES, COSTS, LOSSES AND CAUSES OF ACTION IN THE AGGREGATE (WHETHER IN CONTRACT, TORT, INCLUDING, BUT NOT LIMITED TO, NEGLIGENCE, STRICT LIABILITY OR PRODUCT LIABILITY) AND WHETHER OR NOT WE WERE OR SHOULD HAVE BEEN AWARE OR ADVISED OR THE POSSIBILITY OF SUCH DAMAGE ARISING FROM THESE TERMS AND CONDITIONS, INCLUDING OUR PRIVACY STATEMENT, OR USE OF THE SITE EXCEED, IN THE AGGREGATE, $100.00 (US).
III. WARRANTY DISCLAIMER
THE SITE IS PROVIDED "AS IS," AND YOUR USE THEREOF IS SOLELY AT YOUR OWN RISK. CALI MYKONOS, ITS OFFICERS, DIRECTORS, EMPLOYEES, AGENTS AND ASSIGNS, DISCLAIM, TO THE FULLEST EXTENT PERMITTED BY LAW, ALL EXPRESS AND IMPLIED WARRANTIES, INCLUDING, WITHOUT LIMITATION, ANY WARRANTIES OF MERCHANTABILITY, FITNESS FOR A PARTICULAR PURPOSE, PERFORMANCE, TITLE AND NON-INFRINGEMENT. CALI MYKONOS DOES NOT WARRANT THAT THE SITE WILL BE FREE FROM VIRUSES, AVAILABLE, ACCESSIBLE, ERROR-FREE, UNINTERRUPTED OR THAT THE CONTENTS WILL BE ACCURATE. ALTHOUGH CALI MYKONOS TAKES REASONABLE STEPS TO SECURE THE SITE, YOU ACKNOWLEDGE THAT THE INTERNET IS NOT A COMPLETELY SECURE MEDIUM AND CALI MYKONOS MAKES NO WARRANTIES, EXPRESS OR IMPLIED, THAT ANY INFORMATION OR MATERIALS YOU POST ON OR TRANSMIT THROUGH THE SITE WILL BE SAFE FROM UNAUTHORIZED ACCESS OR USE. IF YOU ARE DISSATISFIED WITH THE SITE, YOUR SOLE REMEDY IS TO DISCONTINUE USING THE SITE.
IV. INDEMNITY
You agree, to the fullest extent permitted under applicable law, will indemnify Cali Mykonos and its officers, directors, agents, employees and representatives, against any loss, damage or cost incurred by us arising out of your use of the Site, any of its services or any information accessible over or through the Site, your submission or transmission of information or material on or through the Site or your violation of these Terms & Conditions or any other laws, regulations and rules.
V. GOVERNING LAW AND JURISDICTION
The Agreement shall be construed in accordance with the laws of, and is subject to the exclusive jurisdiction of the courts of the State of New York. You further agree to submit to the exercise of personal jurisdiction of such courts for the purpose of litigating any such claim or action.
VI. MISCELLANEOUS
The customer agrees that no joint venture, partnership, employment, or agency relationship exists with Cali Mykonos as a result of the use of this Site or the purchase and/or booking of reservations or services through this Site. Neither the course of conduct between the parties nor trade practice shall act to modify any provision of these Terms & Conditions. These Terms & Conditions, including the Privacy Policy, contain the entire agreement between Cali Mykonos and the customer/guest and supersedes any prior understanding or agreements (whether oral or written) regarding the subject matter and may not be amended or modified unless expressly agreed by Cali Mykonos in writing.
VII. NO WAIVER
No failure or delay on the part of any Party in exercising any right, power or privilege under these Terms shall constitute a waiver of, nor shall any single or partial exercise of any such right, power or privilege preclude, any other or further exercise of any other right, power or privilege. Any rights of Cali Mykonos not expressly granted herein are reserved.
VIII. SEVERABILITY
If any part of these Terms & Conditions and/or Privacy Policy is unenforceable, the unenforceable part shall be construed to reflect, as nearly as possible, the original intentions of the parties. All other provisions of these Terms & Conditions and/or Privacy Policy shall remain in full force and effect.
QUESTION AND COMMENTS
If you have any comments or questions about our terms and conditions, privacy practices or your experience with the Site, please contact us at dataprotection@calimykonos.com.
United States Corporate Office– 
17 Van Nostrand Avenue
Englewood, NJ 07631
Europe Corporate Office– 
Ermou 51, Athina 105  
63, Greece